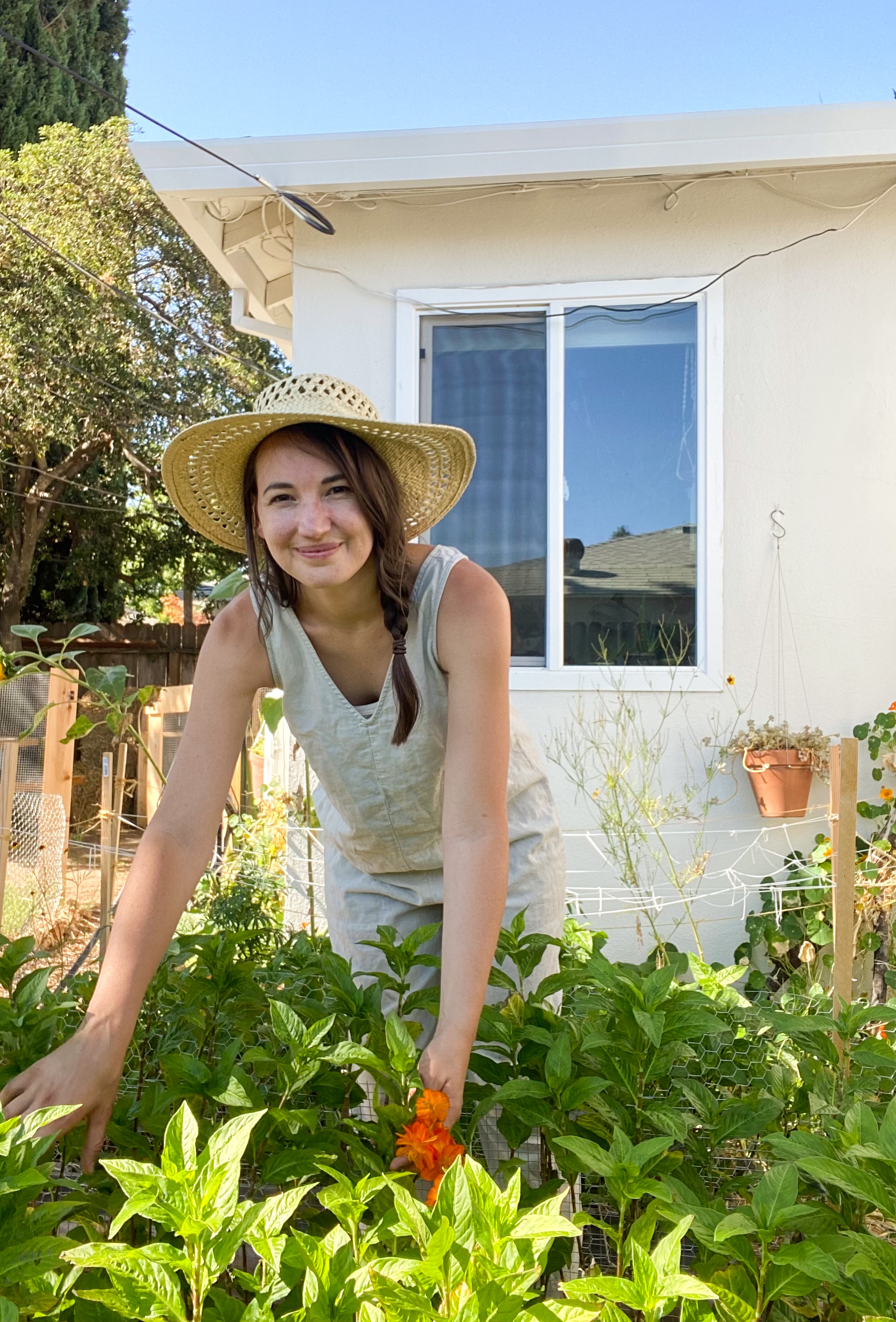 I'm a natural dye artist and grower who loves to guide others on their natural dye journey. If you are looking to learn more about using and growing your own natural materials to make beautiful and sustainable textiles I'm here to help!
Learn How to Make a 1-2-3 Indigo Vat
This course is the online version of one of my most popular in-person workshops. It contains 35 minutes of instructional videos, a ten page PDF workbook with step-by-step instructions on how to create a 1-2-3 indigo vat, and transcripts of the video narration. The course is self-paced and yours to access forever. The 1-2-3 vat recipe was created by chemist and natural dyer Michel Garcia, and I've found it to be my favorite way to make an indigo reduction vat. This vat uses only 3 simple ingredients to create a completely natural indigo vat, free of any harsh synthetic chemicals. Through the video and instructional PDF workbook you'll learn how to source materials, measure and make a vat, how to properly dip in the vat, a range of simple shibori techniques, ways to revive and troubleshoot your vat, how to care for and dispose of a vat, and how to care for indigo-dyed fibers. If you've been longing to try indigo dyeing but are intimidated by the chemistry, or the idea of making a vat, this course is for you. The process is simple, straight forward, and will have you dyeing everything you own blue in no time!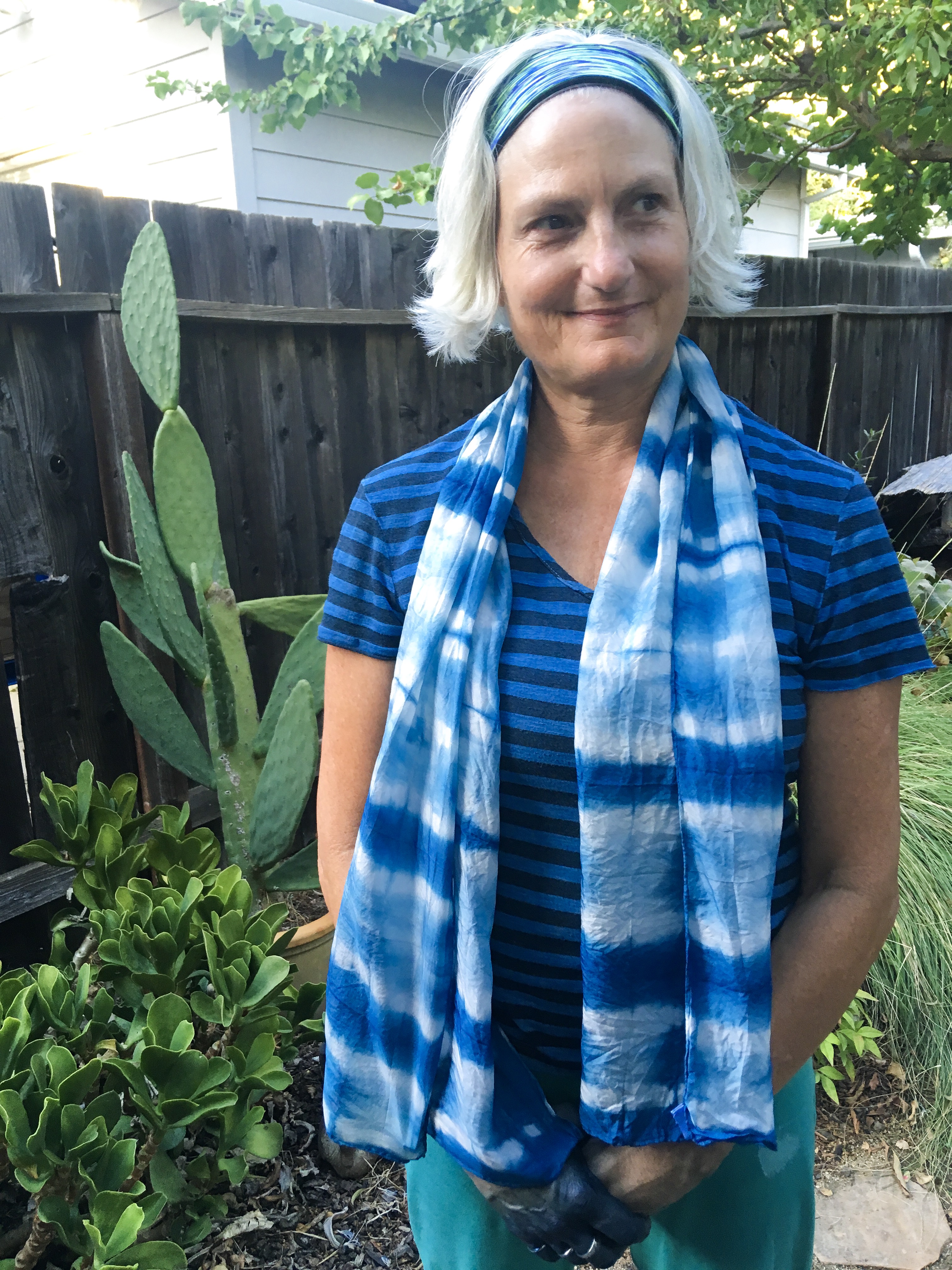 Learn How to Easily Create a Vat
This course will teach you how to use the 1-2-3 ratio of ingredients to create a thriving healthy vat. The process just requires a few simple steps of measuring and mixing to make this beautiful blue dye.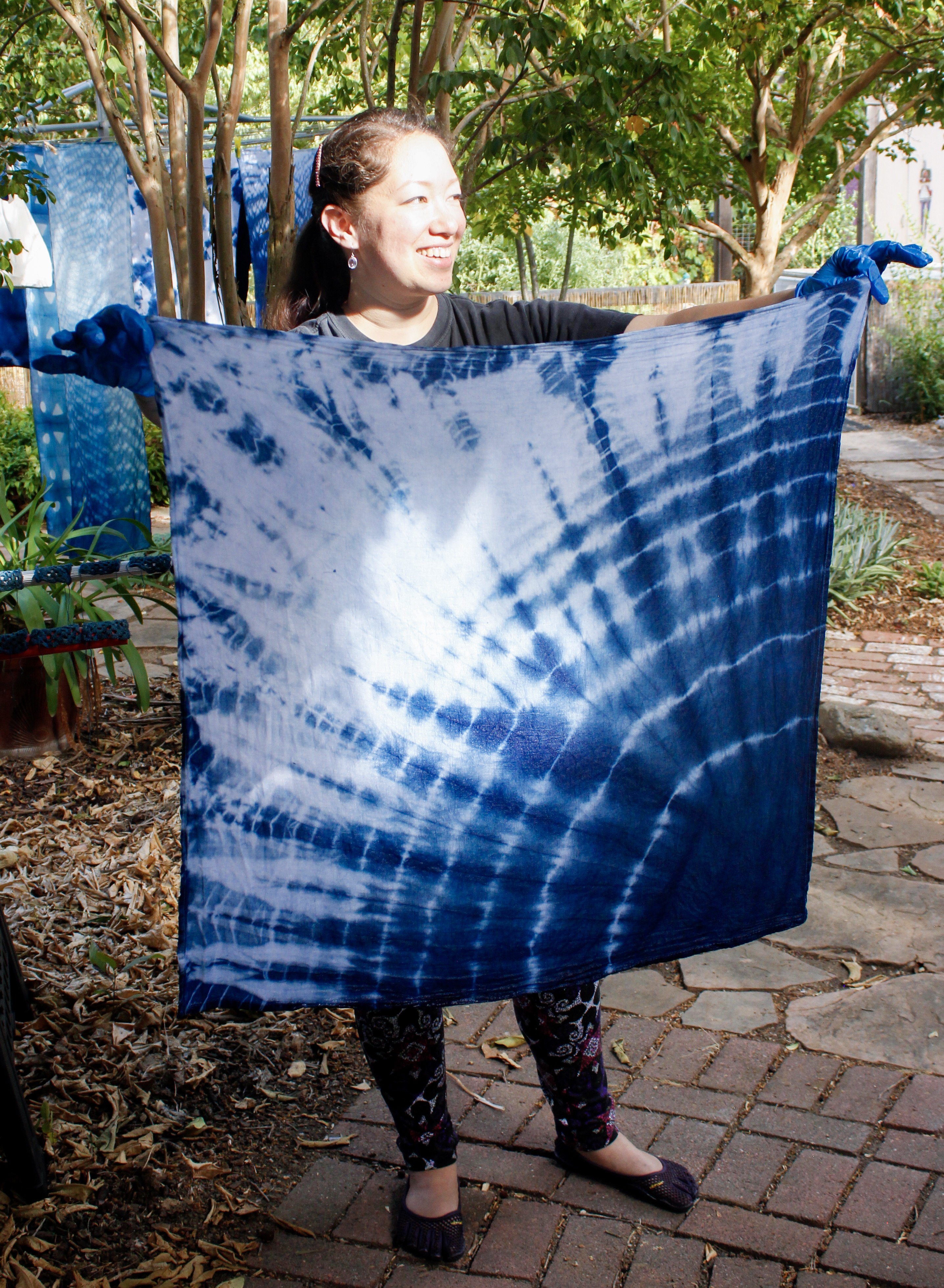 Learn Simple Shibori Techniques
The shibori section of the course covers a series of simple techniques using everyday items like clothespins, rubber bands, and coins to create interesting and unique designs on your fabric.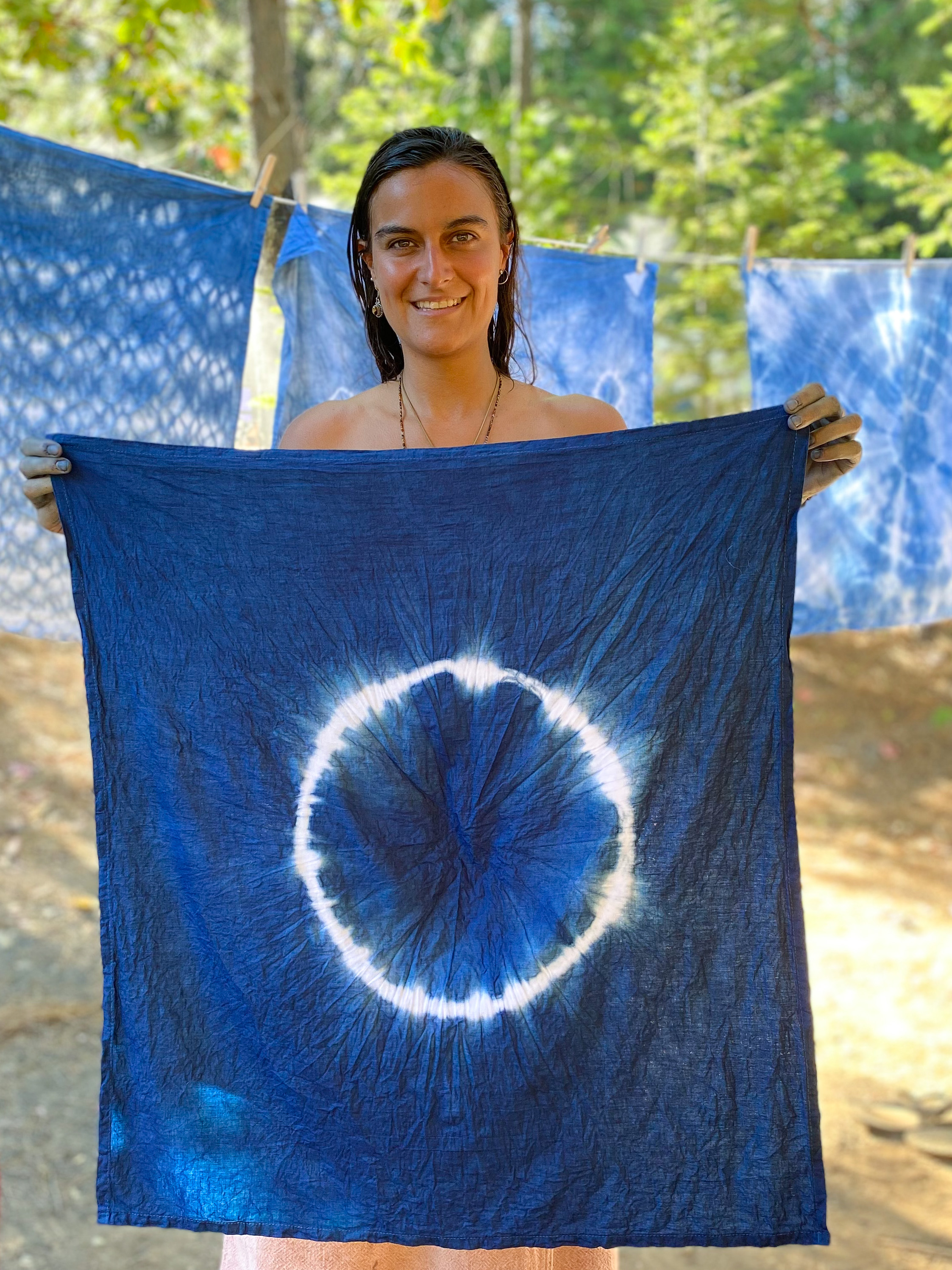 Learn How to Properly Dip Pieces
You will also learn how to properly dip in your indigo vat to keep it happy and healthy, as well as how many times to dip your pieces to achieve the shade of blue that you want.
Example Curriculum
Available in days

days after you enroll

How to Create a 1-2-3 Indigo Vat
The first time I worked with indigo the instructor I was learning from couldn't get the existing vat to revive properly, and we ended up using pre-reduced indigo instead. I waited 8 years before I tried the process again because I thought it was so complicated. Once I discovered the 1-2-3 vat I never looked back. I've made tons of vats over the years now using this recipe and never had it fail me. I promise if I can make a healthy vat with this method, you can too!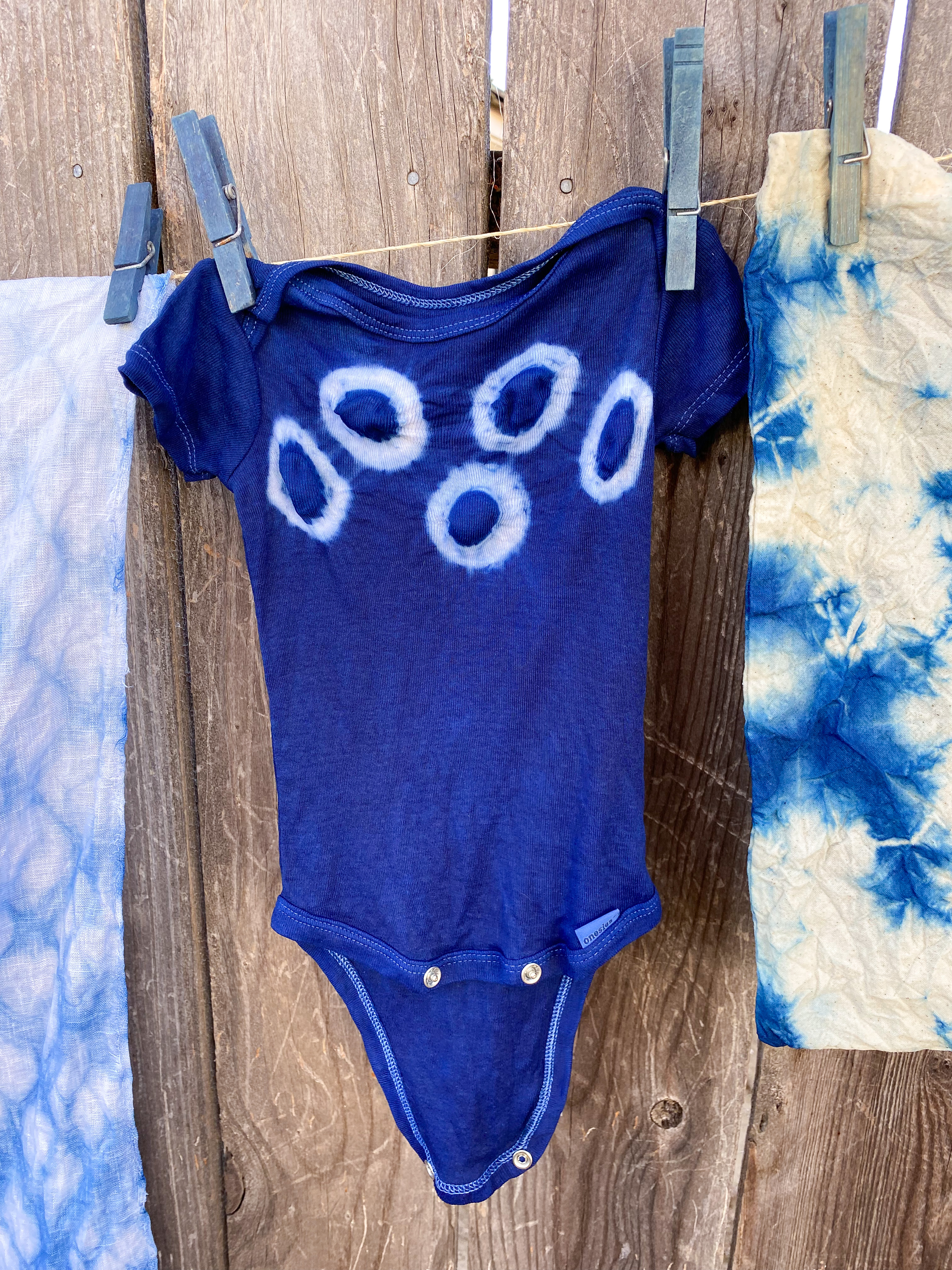 Check your inbox to confirm your subscription